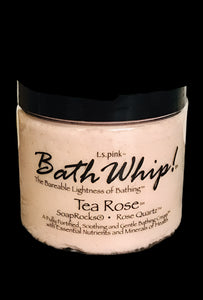 A unique nutrient rich creamy whipped soap, fortified with essential minerals, trace elements, electrolytes, and the same organic herbs, oils and vitamins you've come to know and love from T.S. Pink. 
1- 5oz tub in your choice of scent.

Pair with SoapRocks to create excellent gift (the scents match)

Vegan.
Sustainably made in the USA.