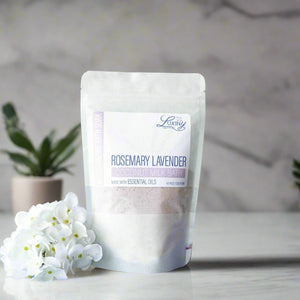 Relax in a hot bath with our plant-based, vegan coconut milk bath. This bath soak is made up of bath bomb dust! That means it's made with the same high-quality ingredients, including natural coconut milk powder and sweet almond oil. Coconut milk powder baths nourish your skin with saturated fats, which are essential for its health and beauty. Thanks to Vitamin E, sweet almond oil keeps your skin cells healthy, protects your skin from UV damage, and helps your skin look smooth, soft, and free of fine lines.
Every bag of our Coconut Milk Bath is handmade in America by our amazing team of woman makers.
Formulated to be extra foamy to make bath time extra fun!
It can reduce stress and hydrate skin
Packaged so you can use as little or as much for your perfect soak.