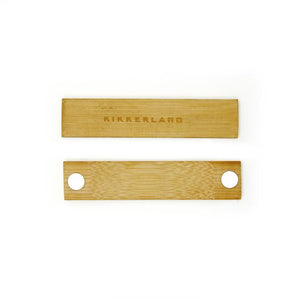 Whistle with grass like a seasoned outdoor pro with the Grass Whistle from Huckleberry! Entertain your friends, liven up a camp fire, or get in touch with nature during a hike with this simple, eco-friendly bamboo grass whistle.
Just add a blade of grass! The Huckleberry Grass Whistle uses magnets and bamboo to create the perfect whistle tone from a blade of grass. Very portable, and no prior experience necessary!
The Huckleberry Grass Whistle is the perfect camping or hiking accessory. Great for campers in their downtime and musicians on a hike, this easy to play and easy to pack grass whistle lets you take music with you wherever you go and is a great addition to any outdoor experience.