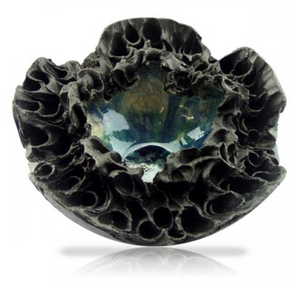 Raku Pottery is light sensitive and will fade if left in direct sunlight. Each piece is unique in design and colors and may not look like the photos, please contact us if you have any questions before purchasing this gift. Jeremy Diller's southwest heritage shines through in the designs and colors of all of our collection of Raku Pottery gifts.
Rope base to place crater bowl on is included with purchase.
Width 7". Height 3".