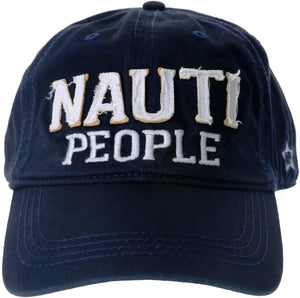 Nauti people
PREMIUM QUALITY: Adjustable baseball hat, made from 100% high-quality cotton, comes packaged in a plastic polybag with a hang tag. A strap at the back of the hat allows for adjusting.
IN-HOUSE DESIGN: "Nauti People" text is embroidered and sewn-in with a frayed edge, as is the We People logo on the side of the hat. The brim features screen-printed text showing the "Nauti People" logo.
PERFECT GIFT: Great for those who want to show their love of the water.
CARE INSTRUCTIONS: Wash by hand only with a damp cloth. Set out in the sun to dry.